Common conditions treated:
Asthma                                   Fatigue                                  Menopausal symptoms
 Allergies                                 Insomnia                              Chronic inflammation
           Sinus congestion                  Disturbed sleep                   Muscle pain
 Constipation                          Stress                                    Joint pain
 Diarrhea                                 Anxiety                                 Body ache                            
Irritable bowel                      Headache                             Plantar fascitis
                         Acid reflux                             PMS                                       Tinnitus 
Indigestion                            Infertility                                      ...and so much more.

​Testimonial: "I was doubtful that acupuncture could give me relief for my chronic shoulder pain, but after referring some friends to Stacey (she's always been my favorite massage therapist) and hearing them rave about her acupuncture, I decided to give it a try. What a huge difference it made immediately! She released muscles that had been knotted for years. She takes her time, is an expert at what she does, and has a genuinely caring bedside manner. I heartily recommend." –Robert D.
Click on the "book now" button to check availability and book your next session!

Read customer reviews here: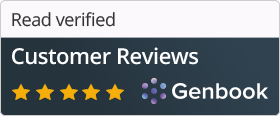 Online Gift Cards Available! Click below for a link to the purchase page through Square: