About Stacey Kaplan MS LAc, LMT
As a former professional dancer with, among others, the Martha Graham Dance Company I spent years experimenting with different ways of pushing my own physicality and figuring out what is sustainable–and all too often, what is not. The attitude that no matter what "the show must go on" led to dealing with chronic injuries and pain, and no real sense of health and vitality. I came to Chinese medicine and massage therapy during this time and realized that by making some lifestyle changes my dance career and sense of well being had greater potential of sustainability.  
In my first couple years of practice, I worked mostly with dancers and athletes treating injuries, preparing for or recovering from events and with general maintenance. With my training from the Swedish Institute for massage therapy, I was able to utilize many different Western massage techniques in every session. Later, the addition of acupuncture and other Chinese health cultivating modalities has allowed my practice to expand from treating dancers and athletes to people from all walks of life. I received my formal acupuncture training from Tri State College of Acupuncture, then my degree in Chinese Herbal medicine from the Won Institute and continue to train under Tom Bisio, Ann Cecil-Sterman, Jeffrey Yuen and other wonderful practitioners. One of the great benefits of my career has been the variety of people I am able to connect with and form lasting relationships focused on cultivating a healthy experience of life.
My health care career has been motivated by the confidence that everyone has potential to feel healthy and well. Integrating both Western and Eastern techniques enables me a flexibility to tailor each session to the needs and comfort of the individual. This holistic approach allows for profound, lasting change that is often noticeable in just a few sessions. Using my multi-modality approach, I intend to stay true to this path of health cultivation and continue to help each patient restore a feeling of health and wellness. 
I am currently a licensed acupuncturist, trained in the full spectrum of Chinese medicine including acupuncture, herbal medicine and Chinese bodywork and an NCCAOM (National Certification Commission for Acupuncture and Oriental Medicine) Diplomate. I am also a licensed massage therapist, certified Reiki practitioner and Feng Shui practitioner.
Testimonial:  "Stacey is a gem. She actively listens and responds thoughtfully and with tremendous knowledge. She has helped me with, among other things- running injuries, digestive issues, and night sweats. I cannot say enough positive things about her. She has worked with my teenage daughters and my husband. I think of her as my primary care person. Whether it is acupuncture, cupping or massage, she is skilled and intuitive. She is professional, personable and very kind."- Sair G
Testimonials:
"I went to Stacey originally for my migraines, after 2 sessions I felt relief that I never thought would come. She takes the time to listen to your complaints and then works her magic. I am immediately relaxed by her calm, soothing demeanor and highly recommend her. " - Jordana
"Besides being a superb practitioner Stacey is very experienced and highly knowledgeable wonderful person. She answered all my questions and gave me all the time I needed. She is extremely professional, knowledgeable, with a heart of gold. She diagnosed my problem with great accuracy and took time to answer my questions. She is honest about treatments and explains everything in a most comforting way. I appreciate her dedication, compassion, thoroughness and honesty. I highly recommend her." –Kat W

Click on the "book now" button to check availability and book your next session!

Read customer reviews here: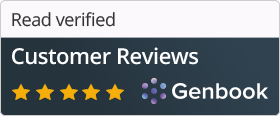 Online Gift Cards Available! Click below for a link to the purchase page through Square: